We build websites for a diverse range of clients. Our design philosophy is to keep the design clean and elegant and highlight the key messages or actions that the website needs to get across. Here you can see some examples of websites we have built.
---
Riwaka School
This is a website for Riwaka Primary School. For this website, we used photography to highlight the school's welcoming and inclusive characteristics and diverse range of activities. We kept the navigation straightforward and easy to use by eliminating the usual choice overload that one experiences on many websites that have multiple tiers of content.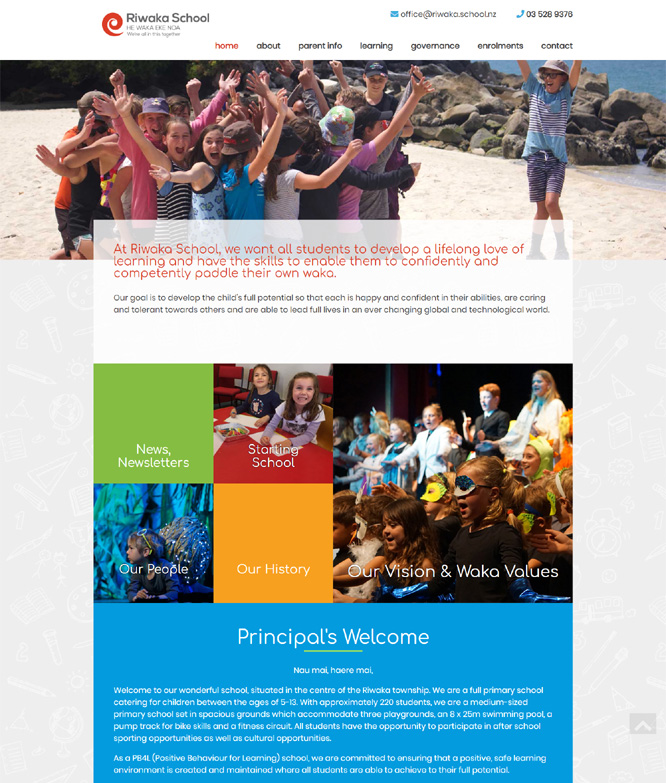 Fusion Plumbing And Solar
Fusion Plumbing And Solar are a Nelson plumbing company. We designed their website to highlight their diverse range of services and used photos of the Fusion Plumbing team to show the face of this local company and provide an element of trust.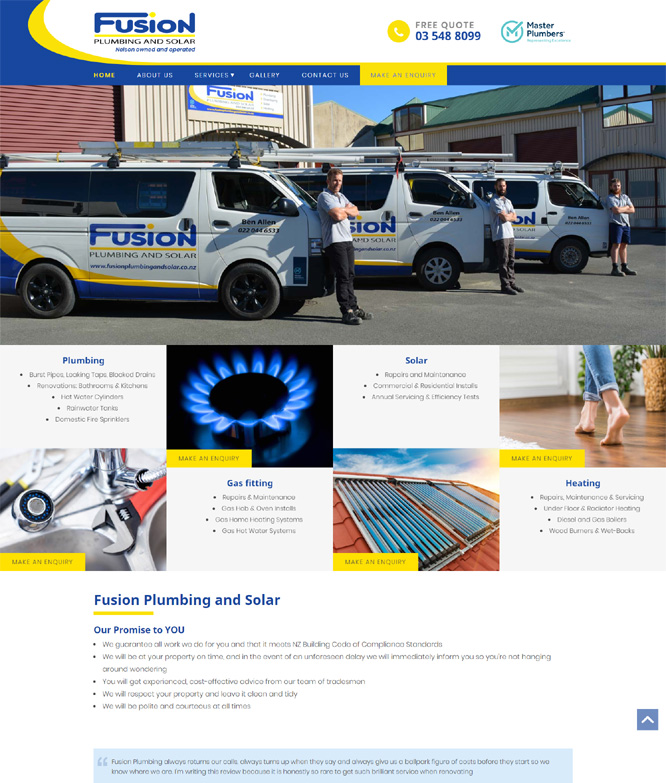 Fun Parcel
Fun Parcel are a new Nelson company creating unique gifts and greetings. We created a website featuring fun illustrations from their product line and use some animation effects to bring the page to life.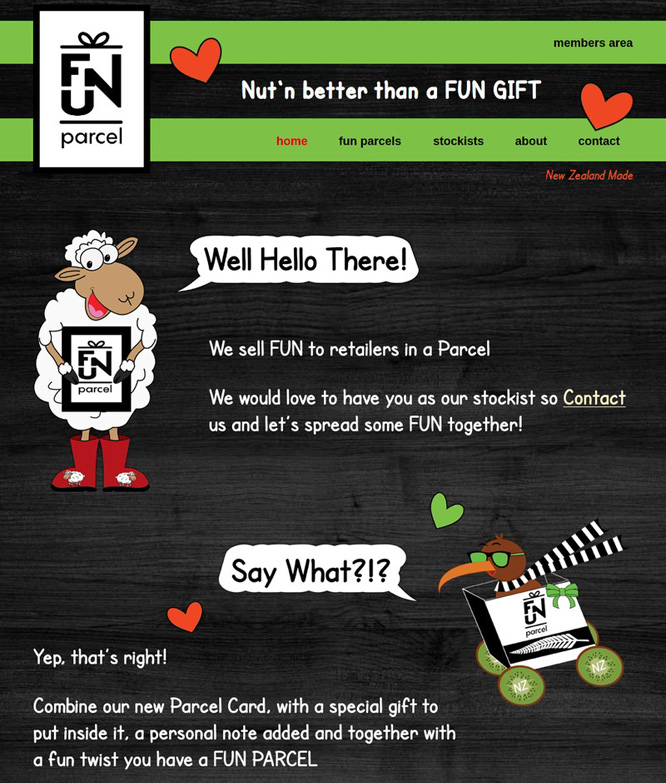 Sun City Taxis
We created a slick looking and functional website for Nelson taxi company, Sun City Taxis. The website integrates a taxi booking system that also has options for downloading app to mobile devices.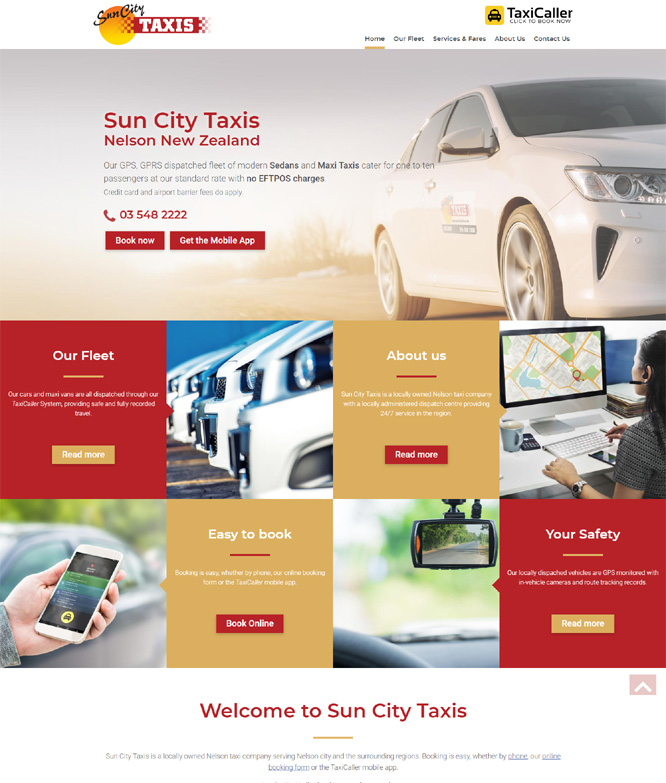 SmartBots
SmartBots is a programme to teach robotics to kids. The aim of the home page design helps make this clear that there are 2 aspects to it. This website features an event booking and ticketing system.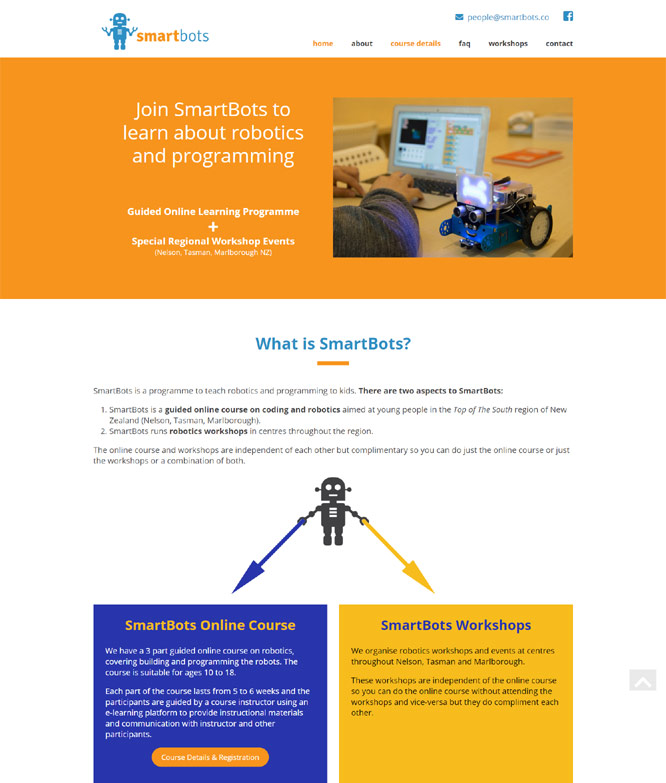 Board Dynamics
Board Dynamics are an Auckland company providing board establishment and related services. For this website we created a modern, professional looking design, making use of full-screen images and plenty of white space.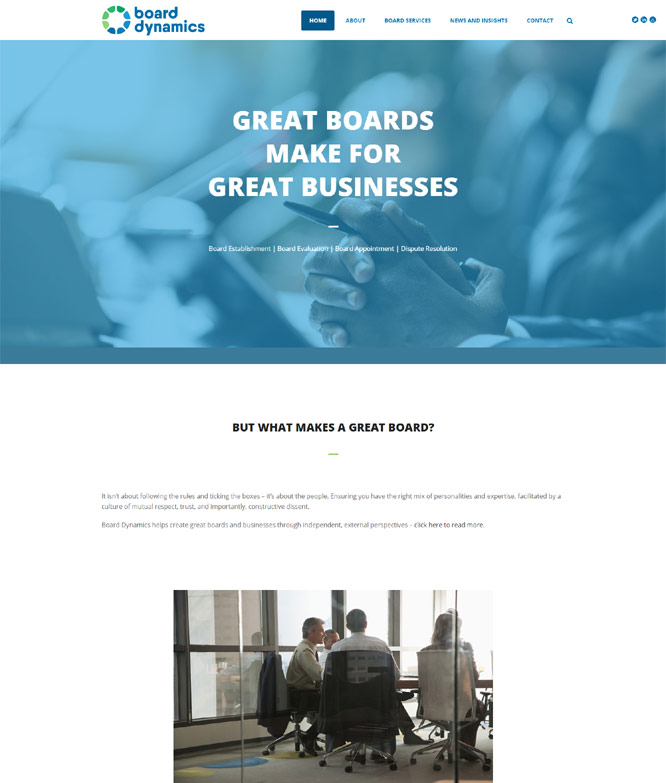 Automotive Careers
Automotive Careers specialise in recruitment for all sectors of the New Zealand motor industry. For this website we didn't have any photos to work with so we sourced some high quality stock photos which give a good flavour for careers in the auto industry. We developed an easy to use jobs listing system for this website.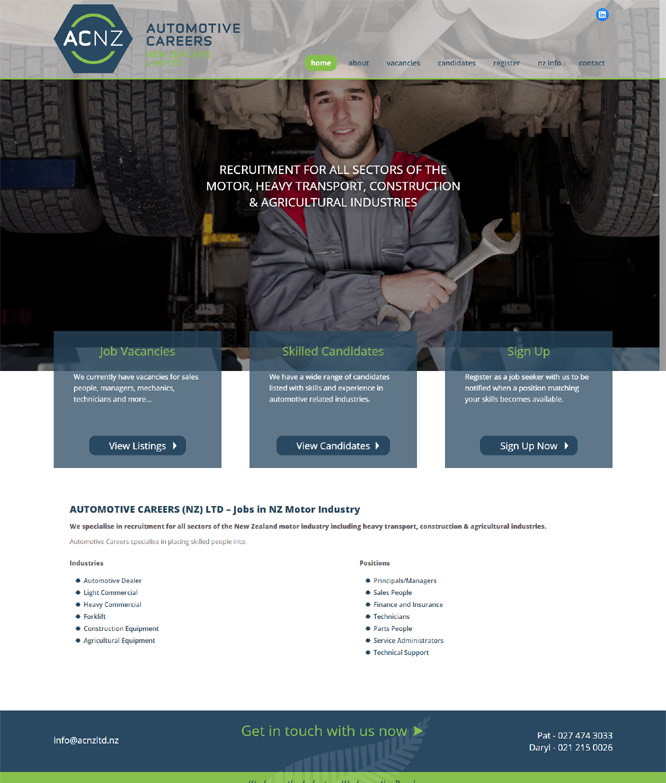 Abel Tasman Backpackers
We have build many websites for accommodation businesses including this one for a popular back-packers in Marahau beside Abel Tasman National Park.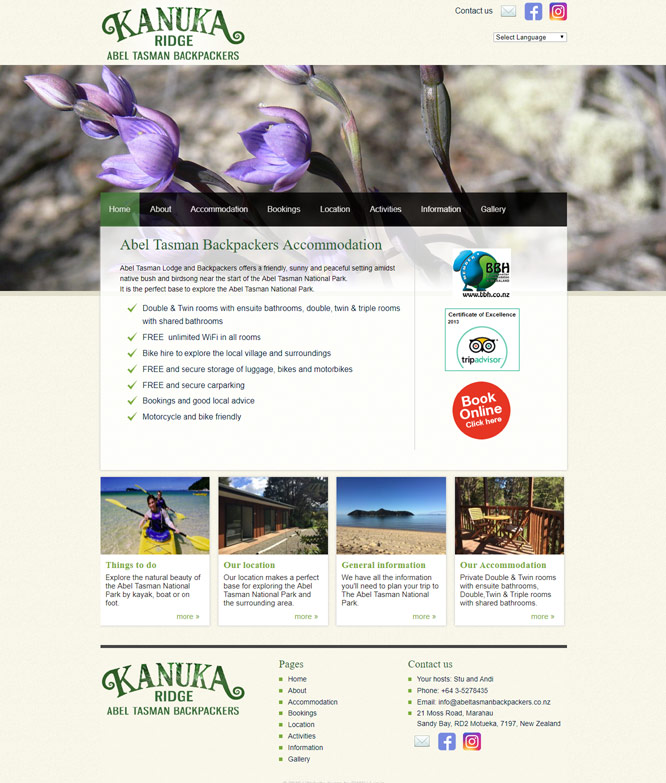 McAlpines
McAlpines are one of the largest privately owned wholesale & export lumber manufacturers in New Zealand and have plants in Rotorua and Rangiora. For this website we used a modified version of design that we had already done for their sister company South Pine.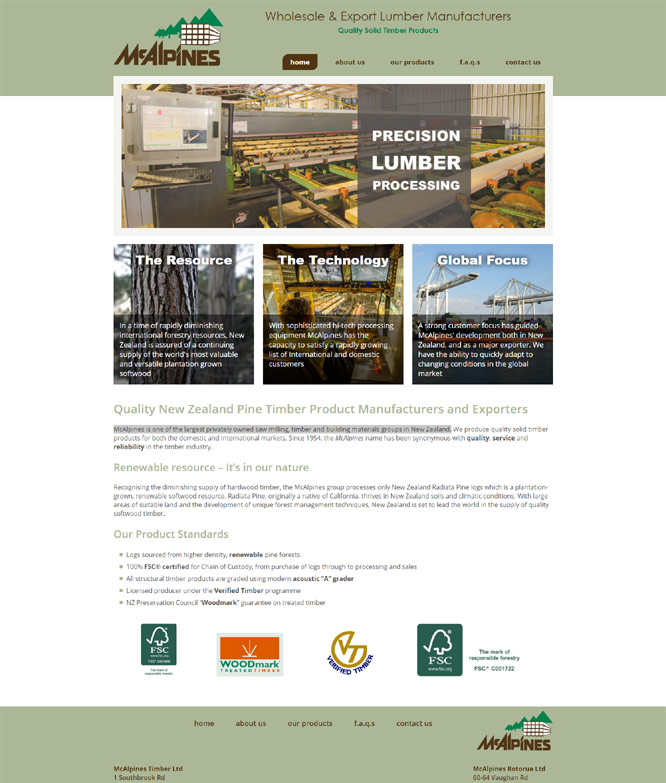 Compakto
Compakto is a Nelson manufacturing company that manufactures machinery and production lines for woodworking and related industries.
Sport Fishing For Youth Trust
Sport Fishing For Youth Trust is a volunteer group providing children with the opportunity to go fishing and develop an appreciation of the outdoor environment. We set up booking system for booking slots on their guided fishing days and integrated it with the website.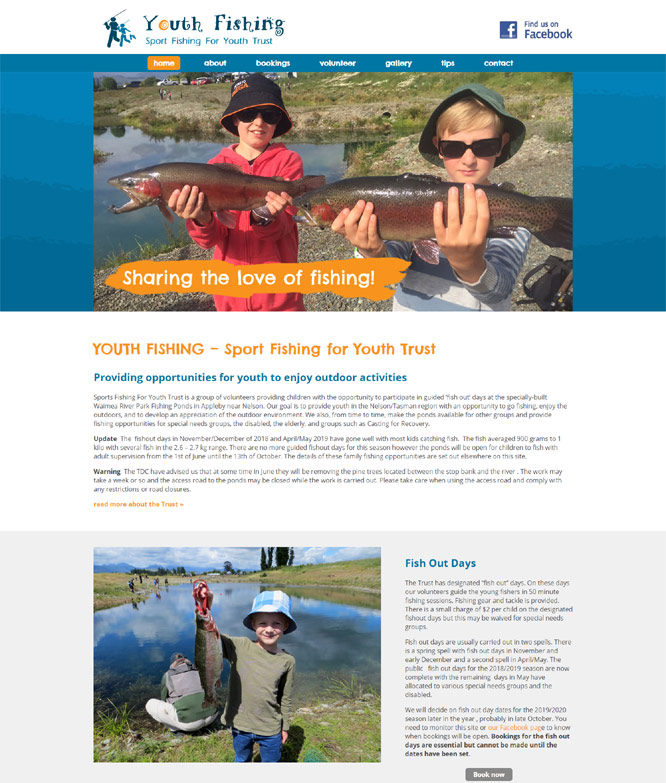 Southern Divide Operable Walls
Southern Divide are a New Zealand installer and distributor of operable walls, movable walls & doors, foldable walls and room partitioning solutions. We went with a clean minimal design that includes plenty of professional product imagery.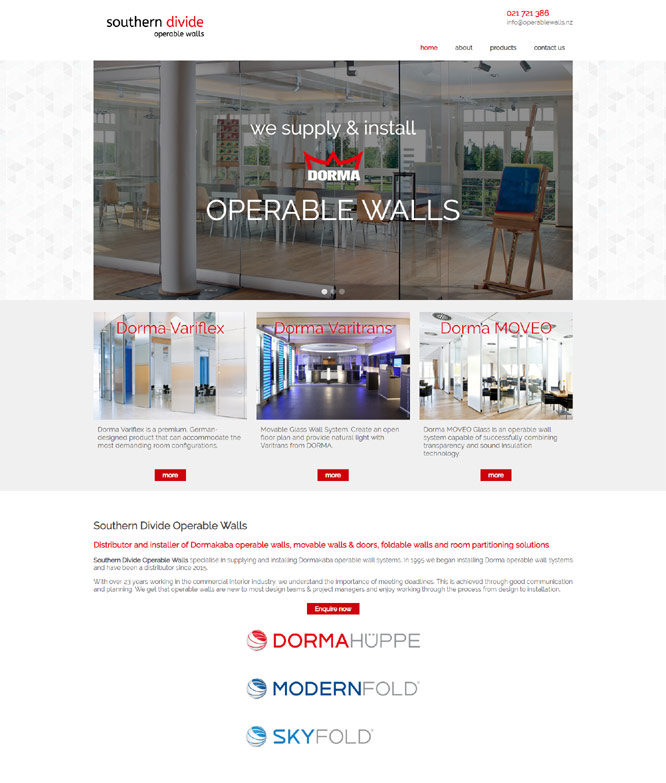 CiggieButtOut
This website for selling a book includes e-commerce capabilities.
Dunn's Driving School
This is a website for a Nelson Driving School. We presented the information in a clear and logical manner with clear 'calls to action'. Using photography featuring the owner/operator and a rotating series of testimonials help establish trust.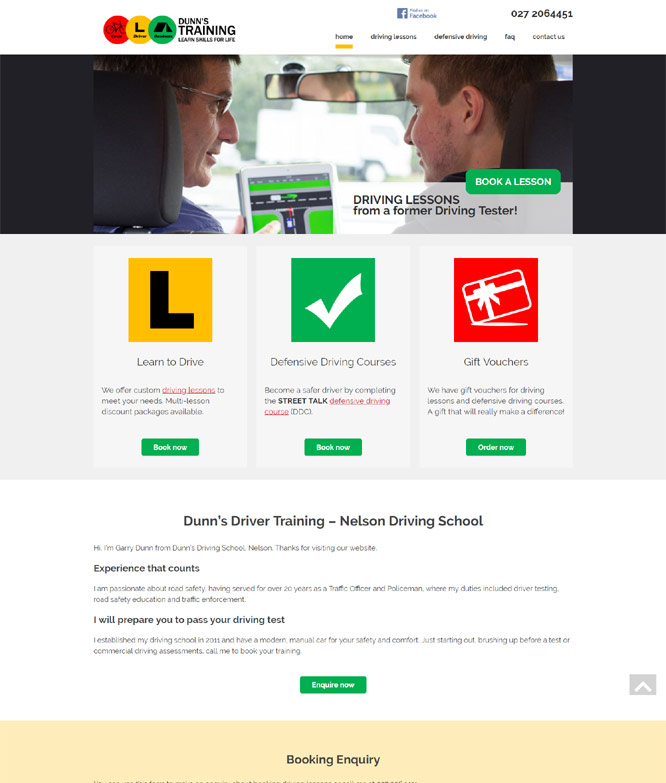 South Pine
A website for a Nelson timber product manufacturer. South Pine is a major New Zealand producer of quality solid timber products for both the domestic and international markets.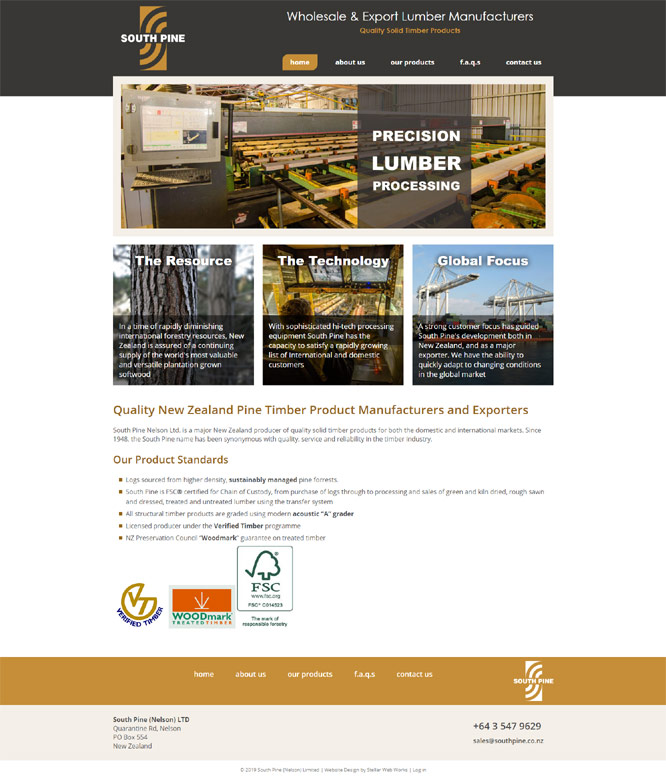 M2 Build
M2 Build is a Nelson building company. Stellar Web Works created a clean, elegant website that lets the high quality photography of M2 Build's work do much of the talking.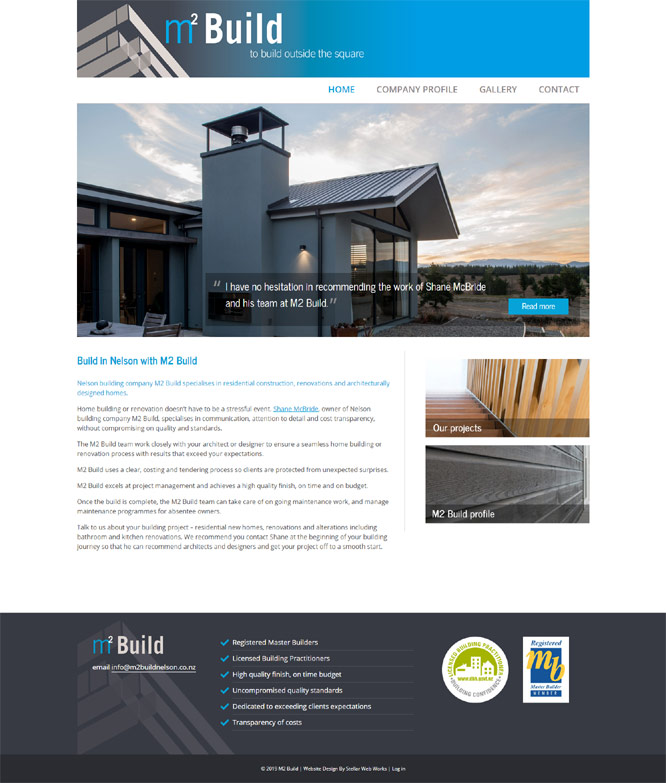 Shuttleworth Painters & Decorators
The website for a painting and decorating company needs to look elegant appealing. We believe we accomplished this with this website for a Nelson painting company.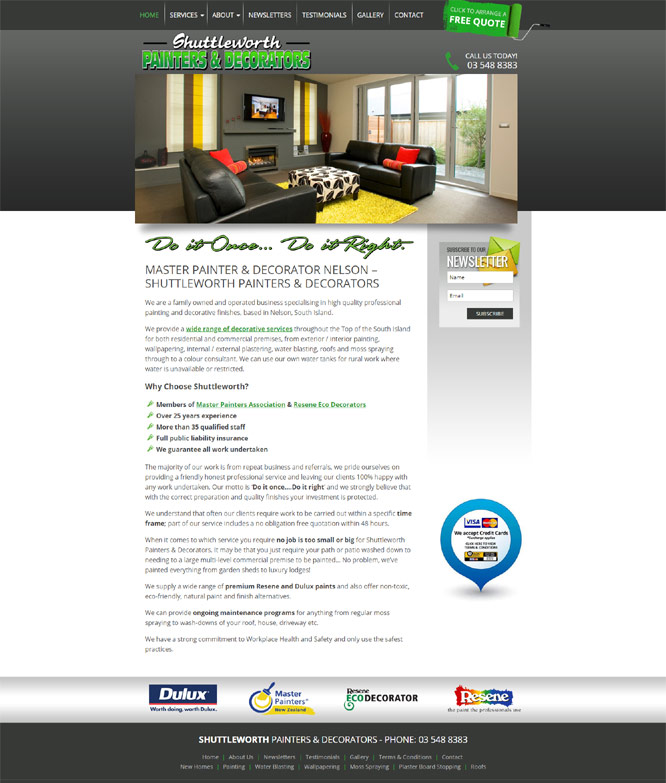 Harvestech
Harvestech make heavy duty forestry equipment. The use of carefully selected and cropped photography makes this clear.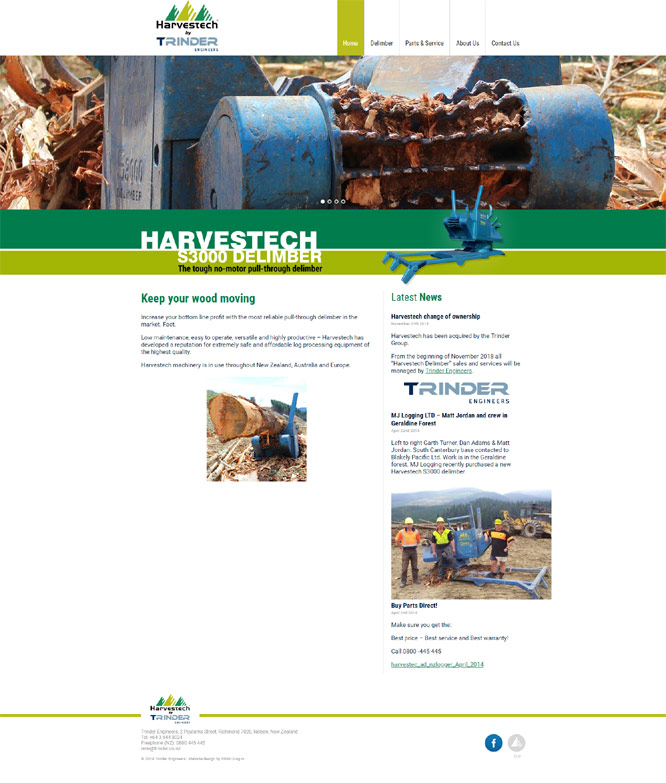 Wadsco Trucks
Wadsco Trucks, based in Blenheim, Marlborough, is Isuzu's Master Truck Dealer for the Top of the South. This website includes an easy to use listing system that employees can use to list used trucks for sale.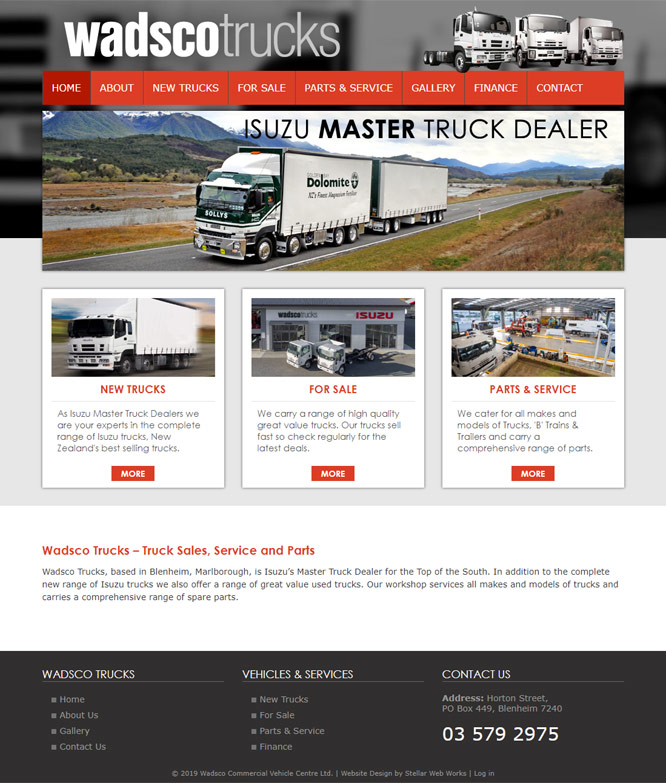 MyTax
MyTax were one of New Zealand's top tax refund companies until 2019 when the IRD started to automatically calculate and refund tax over-payers, making tax refund companies obsolete. The website remains active as a tax information source and for special types of tax returns. Stellar Web Works built the original MyTax website and all the iterations of the website since then.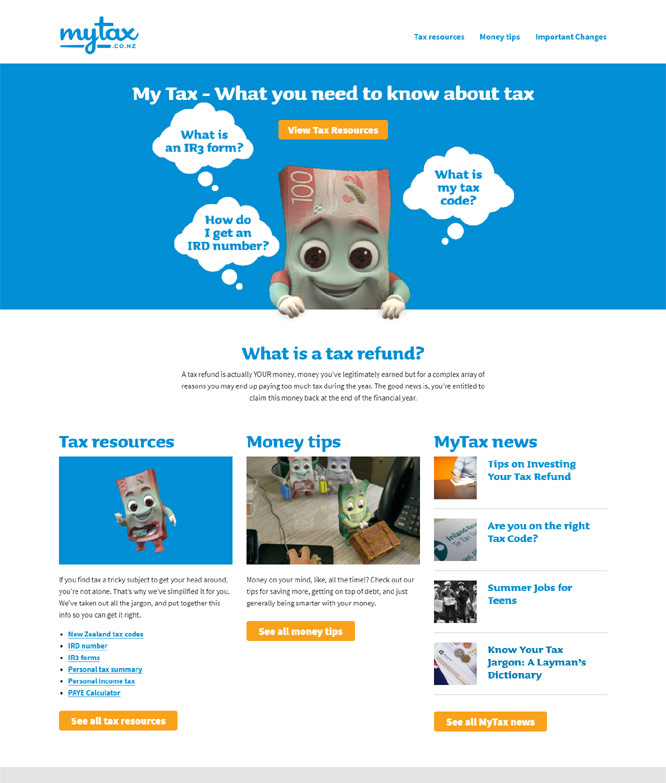 Big Shed Customs
Big Shed Customs are an award winning custom car building shop in Blenheim. It was a joy to create a website to show off their awesome creations.