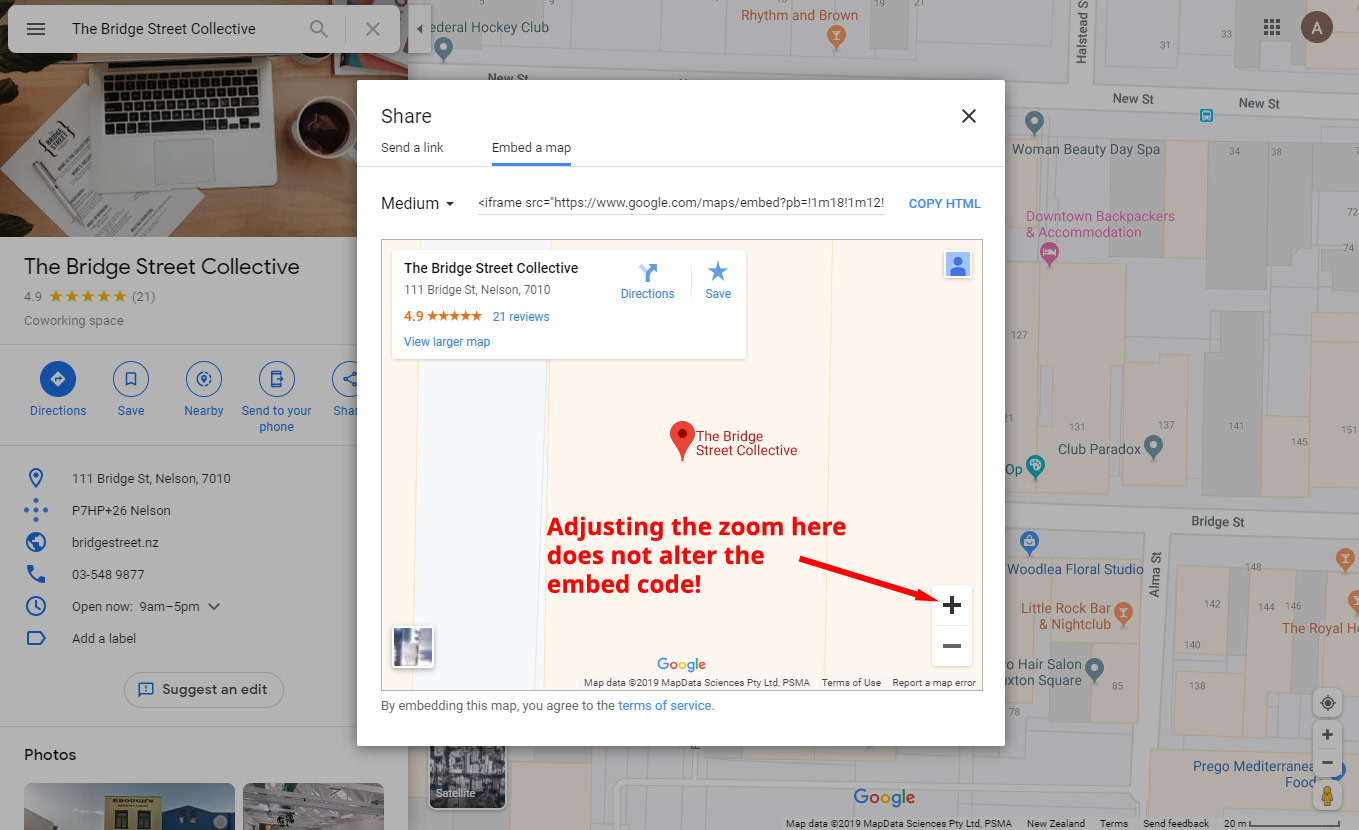 Update May 2023: This solution still works in 2023!
I was embedding some Google maps and was having trouble setting the initial zoom level. But after playing around with it for awhile, I figured out the simple trick for how to do it. I thought I would share it here in case it helps someone.
Note: Google keep changing how their embed code is structured so this article refers to the current version (as of 2019) of a Google Maps embed which looks something like this:
<iframe src="https://www.google.com/maps/embed?pb=!1m14!1m8!1m3!1d11994.704174356148!2d173.285536!3d-41.272389!3m2!1i1024!2i768!4f13.1!3m3!1m2!1s0x0%3A0x7e1c2b77c0cbaec7!2sThe+Bridge+Street+Collective!5e0!3m2!1sen!2snz!4v1565732449245!5m2!1sen!2snz" width="600" height="450" frameborder="0" style="border:0" allowfullscreen></iframe>
Here's the problem I was having: I would open up the Share window, click Embed Map tab and then adjust the zoom level. This does not work!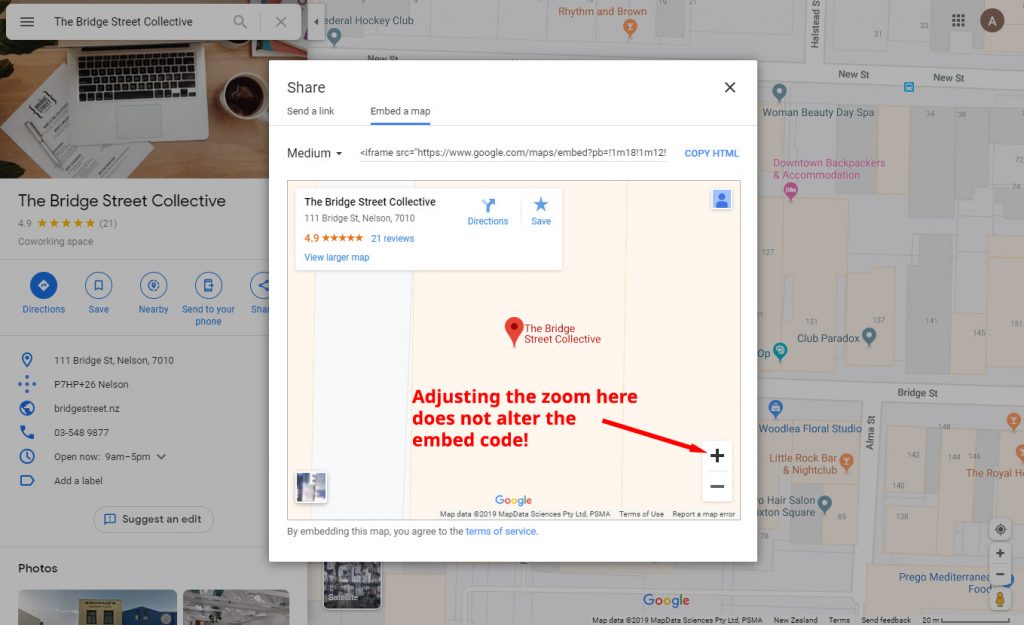 For example, I did just that with this map and I zoomed it in all the way but the zoom does not take effect after I embed it:
An old trick that used to work was to add a zoom parameter to the end of the URL e.g. &zoom=6 but this trick does not work with the current embed code that Google Maps generates.
The trick now is to adjust the zoom on the big map BEFORE opening the share window. So now you see my example embedded map is zoomed in all the way:
A bonus trick, but you probably already know this, is to make the map full width by changing the width parameter to width="100%". This works well for responsive web design.
---
About the author: Aidan Curran is a web developer in Nelson, New Zealand building websites and web applications for small and medium sized businesses.
Posted or updated by Aidan on 14th August 2019
Categories:
Tips & Tricks